Millennials and Gen Z have been thriving in their hustle mantra: work hard, party harder. And if you want to tap into their energy, the best trick would be to bring the party culture to work and create a 'hip and happening' work environment that is as cool as them. Office party ideas do the deed well.
The current generation is an ambitious one. They want it all and a workplace that can give them the best of both worlds will always ace the hiring game. That is where office party ideas come into play.
Fun office party ideas are important because they will prevent HR from going down the mundane lane and picking up the same old games that may have the reverse effect. Remember your employees want to give their best shot at work, but they also want to have fun. Whether it is your annual staff party ideas or an office theme party or even office holiday party ideas such as work Christmas party ideas, HR has to be as on top of the party game as your employees are on top of their work game.
Why Should You Look for Office Party Ideas?
There was a time when office parties were considered frivolous, a waste of time, resources, and money. But a little fun at work never hurts. In fact, it increases productivity. Thinking of annual office staff party ideas or even going for festive ones such as office Christmas party ideas can be hugely beneficial for your organization. Let us tell you how.
Culture Representation
Office party activities ensure that they reflect the organizational culture in the best way possible. For instance, if you are an organization that has a formal culture, your staff party ideas or office holiday party ideas should reflect that. Similarly, if your office is casual, you tend to celebrate accordingly. It can also be a way to infuse a subtle cultural change if you are moving towards a more informal and flexible way of working. It won't be done overnight but can be achieved over a period of time.
Team Relationships
Transparent communication is the most important aspect of team building and positive work culture. Having the right party ideas in place for a brilliant celebration ensures this. Employees across various levels interact instead of standing in groups, thus creating a network of relationships that. This is especially good when the subordinates wish to be acquainted with managers. This will establish trust between parties, leading to better team relationships and eventually productivity.
Sub-group Unity
Subcultures and groups are a part of any organization. It is easy to have differences crop up between different subcultures. But an organization can take advantage of the situation too, by ensuring that conducting the right event via the right annual staff party ideas will help these subcultures to mingle and use their combined strength for achieving the organizational vision and mission.
Morale Boosting
Fun office party ideas help boost the morale of the employees. Happy employees reflect happier teams. This, as a result, creates an overall better work atmosphere that results in higher productivity and work efficiency. Such ideas also help crack the ice and help the teams bond better.
Recognition Opportunities
Employee recognition is the best way to ensure that your employees are appreciated and acknowledged for the hard work they have done, whether individually or as a team. The right office party ideas ensure that you create opportunities for employee recognition. And staff party ideas are a good way to publicly announce these awards and recognition.
Now that you know the benefits of having the right ideas for an office party in place, it's time to delve into some fun office party ideas. It's a mix of everything; office party activities, office holiday ideas, and a lot more. It will make sure that even a working holiday will be memorable.
Office Party Ideas to Enliven your Work Environment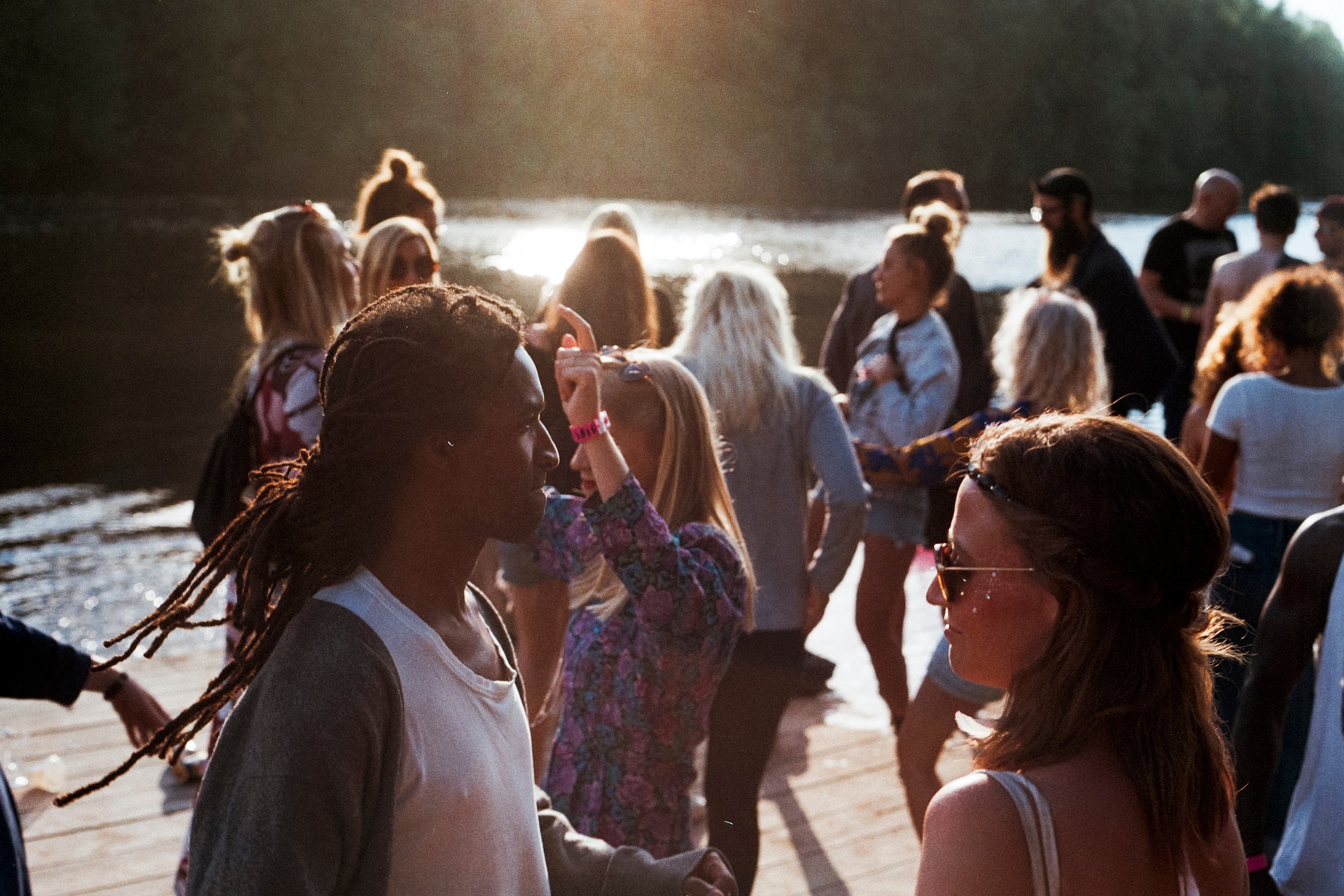 Office parties liven up your entire work environment. If you know how to conduct them well, at the same time bringing everyone together, you have won half the battle. Let's take a look at some of the best ideas, from office theme parties to holiday work party ideas, and a lot more.
Fun Office Party Ideas
These are the office party ideas that you can implement individually or as a part of the staff party ideas you have thought of.
1. Pop-up Spa
Sitting in a single space for too long not only has strenuous effects on the body but on the mind as well. So going for loud and traditional parties may stress employees more instead of de-stressing. A pop-up spa party can be just the right thing to do. Create cubicles and pods of various services, with drinks and snacks being served. A day of conversations and detoxes will do wonders for employees.
2. Sports Day
Remember when we used to love the competitive spirit of sports in high school and college? This is one of the best office party ideas for summer. The employees and management can sweat it out together and participate in different sports with the winner taking all prizes. The prizes can be vacations and holidays, or even cash.
3. Movie Mania
This may not be one of the traditional office party ideas but a good team bonding experience if you are a small team or are just starting out. Basically, this is one of the small office holiday party ideas that aren't too expensive. You can ask your employees which movie they want to go for and then arrange for the tickets. This can be followed by a meal making it an employee's day out.
4. Decade Theme
Want to throw an office theme party but not sure where to start? Why not throw in a decade theme? Pick out any decade. Take into consideration the mix of your workforce to pick one that everyone will enjoy. Throw a fun party reminiscent of decade dances in high school!
5. Disney Night
Everyone loves to play dress-up. And what's better than a Disney party! Now, with more princesses and better characters and plots joining the ever-increase expanse of the universe, the employees can truly let their hair down and 'Let It Go.' The decors can be a mix of various Disney decors and props, with matching drinks and dishes complementing the entire scenario.
6. Mexican Fiesta
An office theme party is the best thing to host and cultural ones add a distinct flavor to it. Planning this requires the involvement of Hispanic people to avoid cultural appropriation. Make sure you include every part of the culture, from decor to food, and even performances and games. But once again, involve your Hispanic staff to avoid being taken out of context.
7. Disco Diner
When nothing works, the good old disco era works wonders. Regardless of the scale of your organization, a good disco party will never fail to charm your employees. Also, a good old dance party is the best way to break the ice and rock the floor at the same time. You can also include fun milkshakes for the teetotalers in the company.
8. Potluck Party
Our workforce is diverse, not only in terms of age and gender but also in culture. This is a clever way to make them all come together because nothing brings people together better than good food. Ask people to cook food that is unique to their culture. Ensure that the list of ingredients is charted out with every dish so that people with specific allergies or sensitives can take care and steer clear if the need be.
Now that you have had your share of some of the fun office party ideas, it's time to take a look at the festive ones.
Office Holiday Party Ideas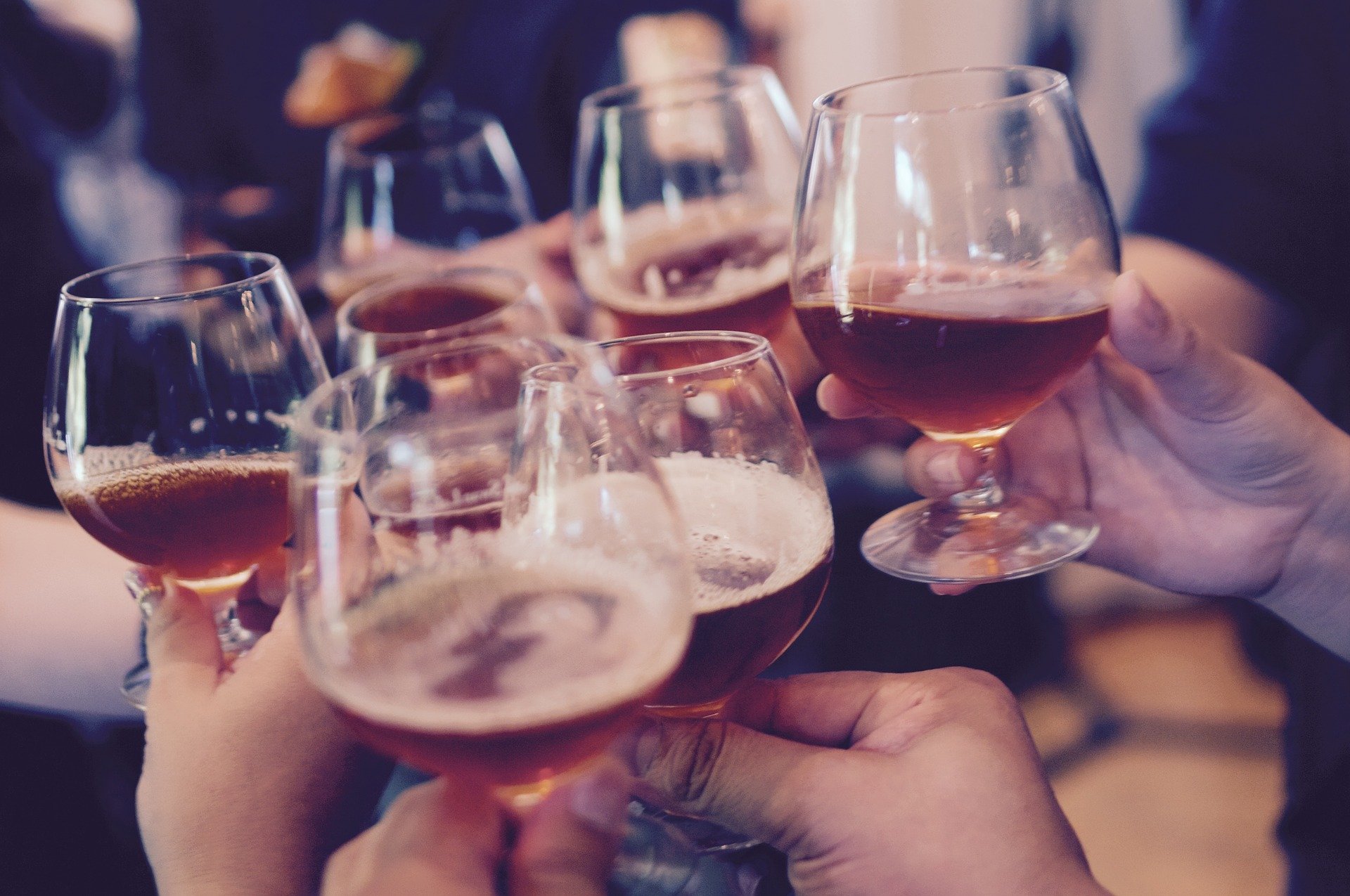 While daily and frequent motivation is important, holiday parties are equally important. And that's when office holiday party ideas come into play, along with office Christmas party ideas.
1. Holiday Movie
Christmas is a heartwarming time where many holiday movies hit our screens. From mushy romances to mischievous kids, we have a lot of genres to choose from. Pick a chit or simply ask your employees to vote. This is one of the most inexpensive and amazing pre-holiday office Christmas party ideas for getting the holiday groove going.
2. Winter Wonderland
Sounds a little cliche? Or maybe, it reminds you of Elsa from Frozen. Nothing else spells the magic of Christmas better than a Winter Wonderland theme. Fortunately for you, this is also one of the easiest company Christmas party themes to pull off. Load up on fun alcoholic and non-alcoholic beverages (do not forget that hot chocolate), marshmallows, fairy lights, and let the magic work. Oh, and do throw in modern versions of carols as well. But don't overdo it. After all, you do not want your party to become a Christmas choir.
3. White Elephant
How about a Secret Santa with a twist? Secret Santa is all about fulfilling wishes. But, this take on the traditional gifting game is a tad different and totally entertaining. This is one of those office party ideas that are totally dedicated to creating a fun and entertaining environment, rather than pleasing a particular employee. The gifts are totally unexpected, sometimes extravagant, and always impractical and over-the-top. The only rule? There should be no hurtful or humiliating gifts involved. Fun fact, this was the game played in one of the episodes of the popular American sitcom 'The Office,' by the name of 'Yankee Swap.'
4. Secret Santa
Now, this one is perhaps one of the most used and even abused office party game ideas. Also, it is conducted everywhere, regardless of race and ethnicity, and even culture. This is also one of the most popular ideas and can be conducted without much fuss. Follow this one up with a dinner where everyone unwraps their presents and guesses their Secret Santa.
5. Decor Decoy
This one is a slightly different work part idea, especially when we talk about festive ones. This is good when you are in the creative industry. Conduct a Christmas decor competition for the teams. The team to come with the most innovative decor takes the prize.
6. Game of Thrones
'Winter is coming.' Albeit Ned Stark did not anticipate the cold his clan would have to suffer, but incorporating GOT in the office party ideas is definitely a great way to give your employees a festive kick before the holidays. Theme it and ask employees to dress up as their favorite characters and maybe, do a bit of cosplay.
Office party ideas are a great way to spice up work in these tragic times. Pick the best idea for you and your employees and get the party started, holiday season or otherwise.
Do you Need to Think about Office Party Ideas?
Honestly, yes. Conducting office parties is easy. Conducting successful office parties is the tricky part. Spend time planning and executing innovative office party ideas so that it directly boosts your employee performance and productivity. At the same time, it can also boost your brand image within the company.
What office party ideas have worked well for your organization? Do share with us at @HarmonizeHQ.