An employee handbook is a compilation of information about the company and its runnings that every employee should be provided to ensure that they are well-versed with policies, rules, and guidelines. An employee handbook is a crucial part of a company's onboarding process. With a written handbook, employees will be clear with the culture of the company and follow the guidelines set.
Unfortunately, many startups fail to set up an employee handbook in their company and as the team grows, they fail to set up a foundation for their company and the workings of their employees. 
If you still haven't set up an employee handbook, we have 10 must-have policies to help you get started:
10 Must-Have Policies in Your Employee Handbook
1. History, vision, and mission
Give employees some background information about how the company came to live, the objective behind the product/service, and your vision and mission. This look into the underlying foundation of your company can make your employees relate to the work they do more strongly.
You can also provide a roadmap into how you expect the company to progress in the next year and your future goals for the company. Sharing your roadmap can help you give your employees more clarity as to why they work on what they do.
2. Communication dos and don'ts
How you communicate is essentially how you work. A company's work is usually broken into chunks of projects and this means a lot of back-and-forth between employees. You don't want conversations to be broken between channels and DMs, causing less transparency among your teams. 
That's why your employee handbook must include a communication policy. It should include:
3. Leave policy
Your employees need to know what leaves they are entitled to, especially the number of and types of unpaid leaves they can use. Oftentimes, employees are clueless about the leaves they are allowed to take and they end up taking leaves that get deducted from their salary. With a clear leave policy that they can refer to, they can avoid taking unpaid leaves.
You can read our blog to get started with a thorough leave policy. Do be careful to not miss listing down the different types of leaves to include in your policy.
4. Attendance policy 
Time tracking is a crucial part of understanding your employee's performance. Provide employees a quick guideline on how their attendance will be tracking, whether this is a manual tracking, online tracker, or biometric scanner.  
Based on the procedure you have in place, explain further on how it'll work and what employees are required to do.
5. Employee onboarding procedure
Define your onboarding process so that employees know how to greet your new employees and so that your HRs are fully aware of any specific rules you want to follow when onboarding new hires. 
Set up an onboarding sequence and add information about this within your employee handbook as well as any required steps you want your employees to be aware of.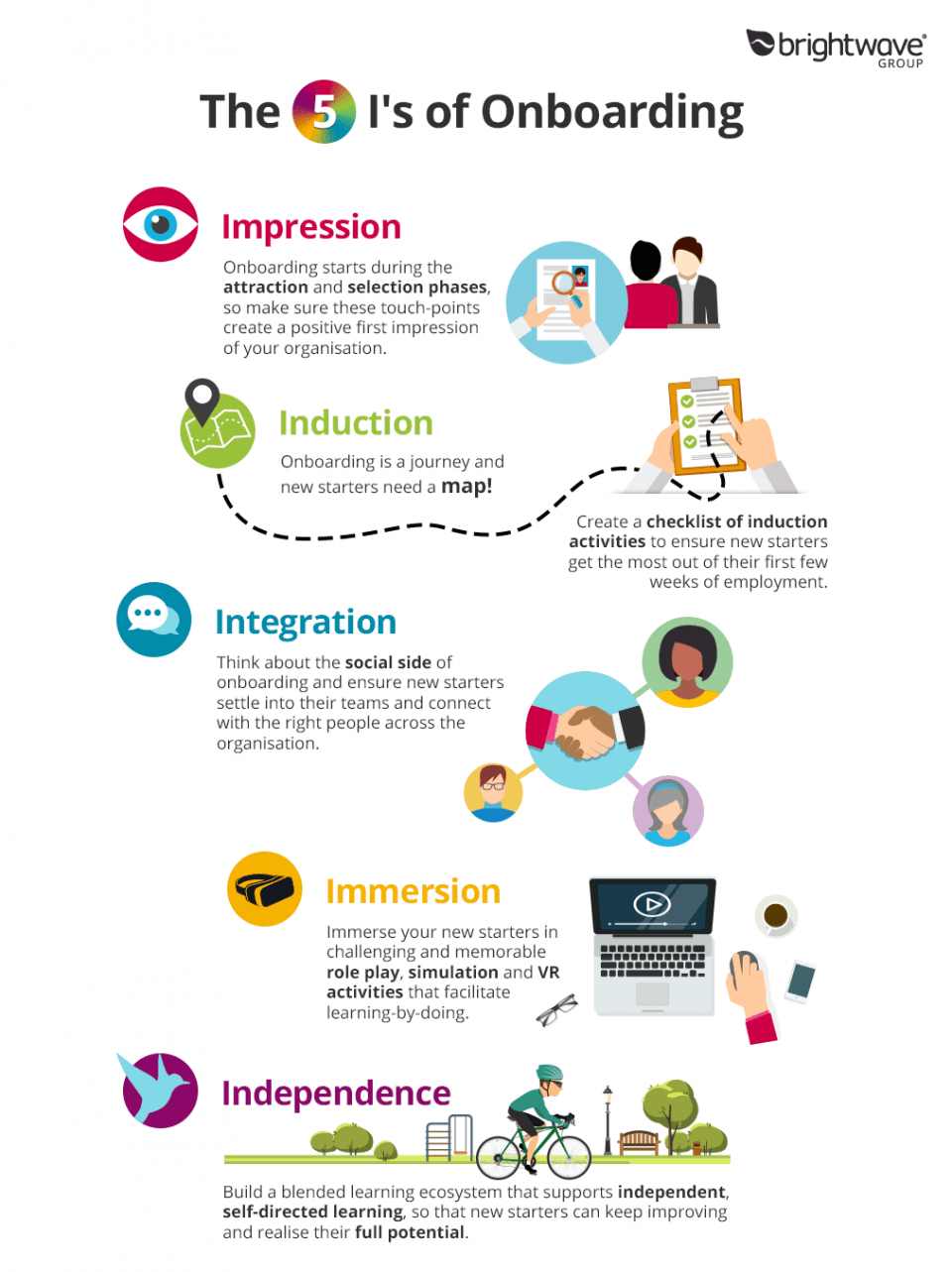 6. Culture code
The culture of an organization is a vital part of how well it runs. Whether you work in a hierarchical system or whether there is transparency across the teams, setting your values help you to define the habits of your entire team and in turn, your company's success.
Understanding how to set up a positive culture in your company is hard but here's a guide to help you get started. You can also grab inspiration from this infographic on the 10 principles to set up to mobilize your organizational culture.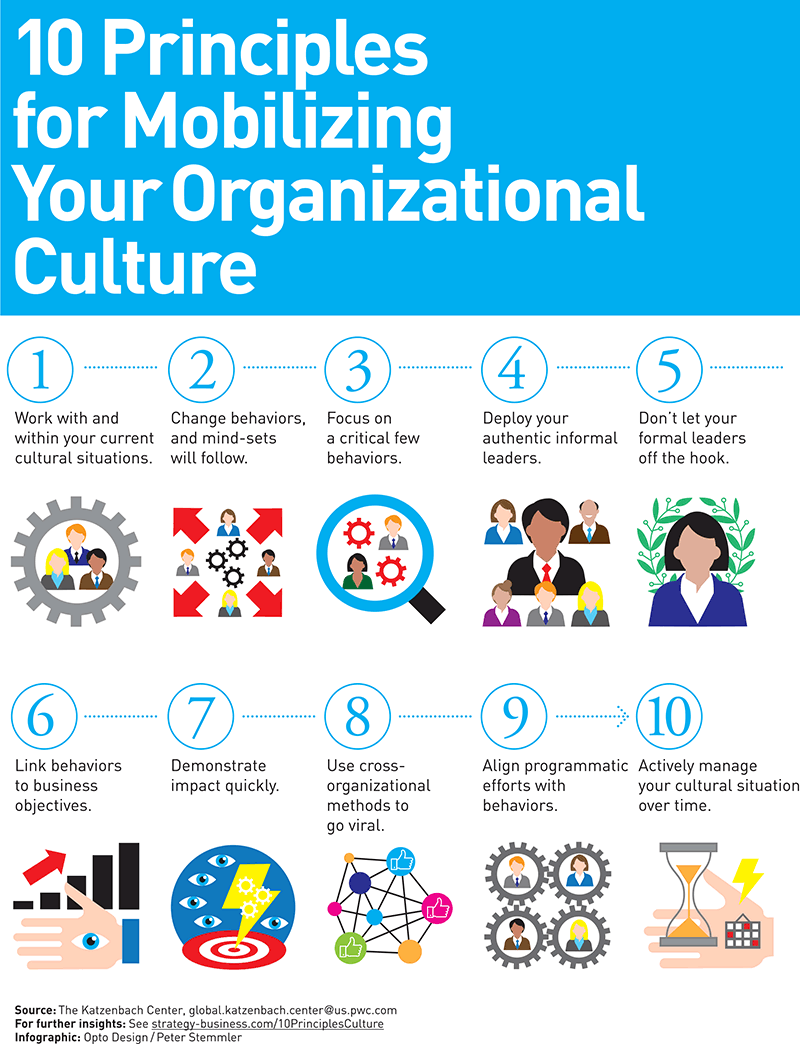 7. Behavior code
Under this section of your employee handbook, give your employees a rulebook that defines acceptable and unacceptable behaviors in your company. This includes a sexual harassment policy as well as a non-discriminatory policy that defines extremely unacceptable behavior. 
Here's some inspiration for the kinds of behavior guidelines you can include in the handbook: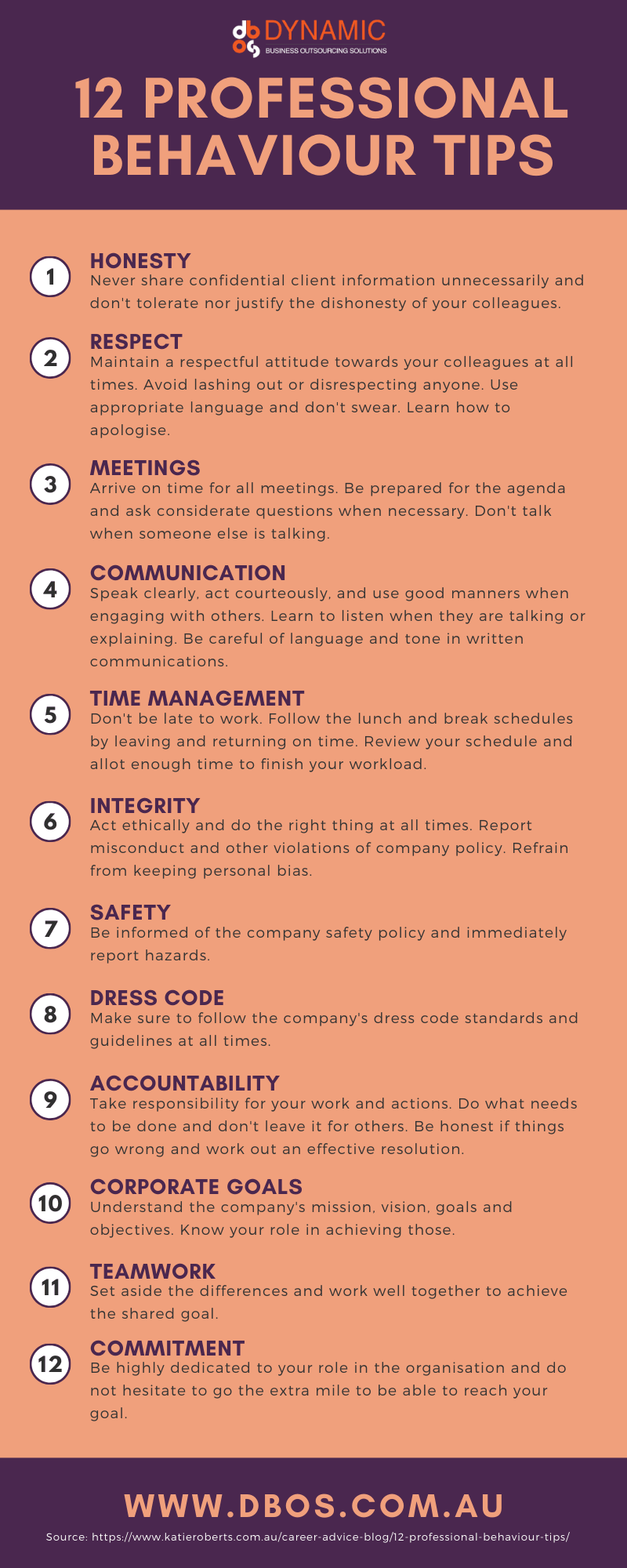 8. Compensation and benefits policy
Every company has benefits. From health insurance to team lunches, benefits make your employees feel appreciated and allow them to bond with each other. Outline the different benefits that your employees are provided while working at your company. 
Need some ideas on what kind of benefits to provide? Here are 10 different benefits you can choose from that your team will love. 
9. Review and appraisal system
Don't leave your employees blindsided about how they'll be reviewed annually. Be clear about the appraisal system in your company, giving an outline of what metrics you use when you measure their performance and what kind of salary hikes they can expect. With this information upfront, your employees will have realistic expectations when getting into their annual performance review.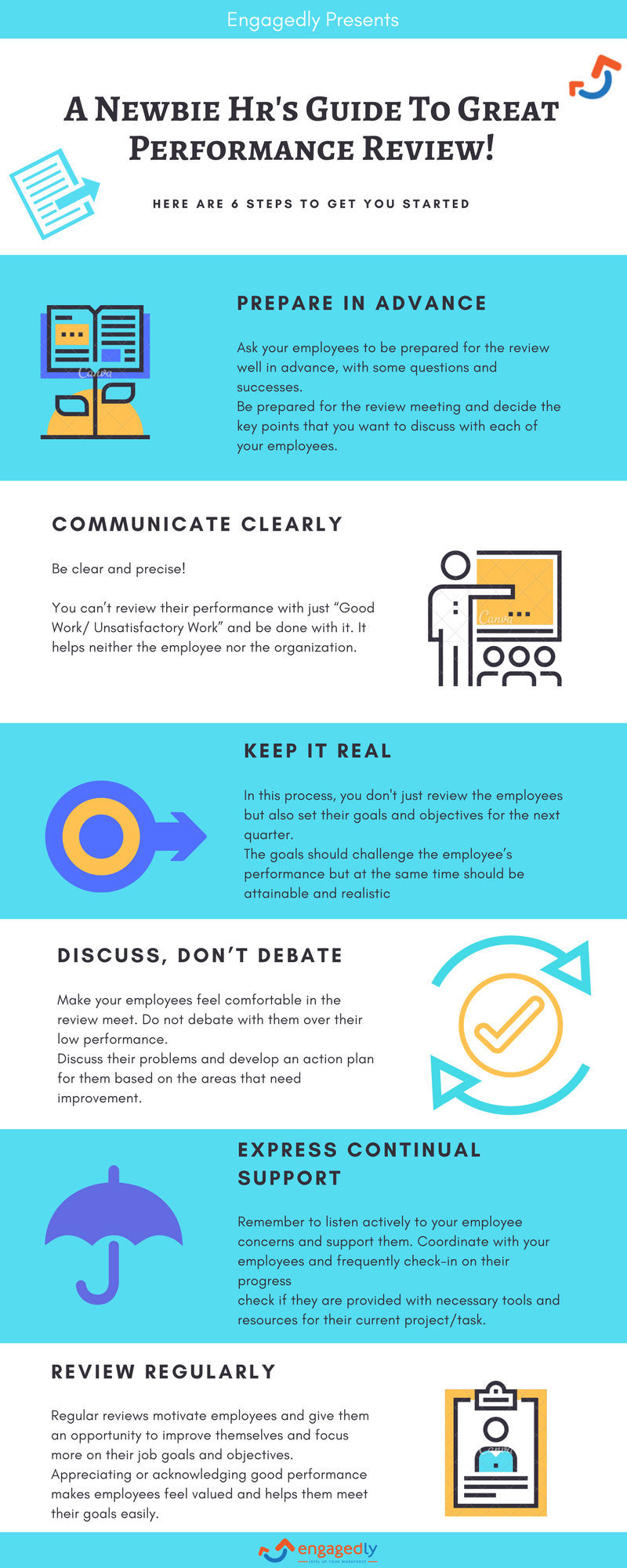 10. Employee offboarding procedure
Explain how employees can smoothly transition out of the company, exit interviews, timelines for the notice period, and handovers. Any other specific details can be added within this section of the employee handbook.
Here's how an employee offboarding timeline would look like to help you specify the procedure within the handbook: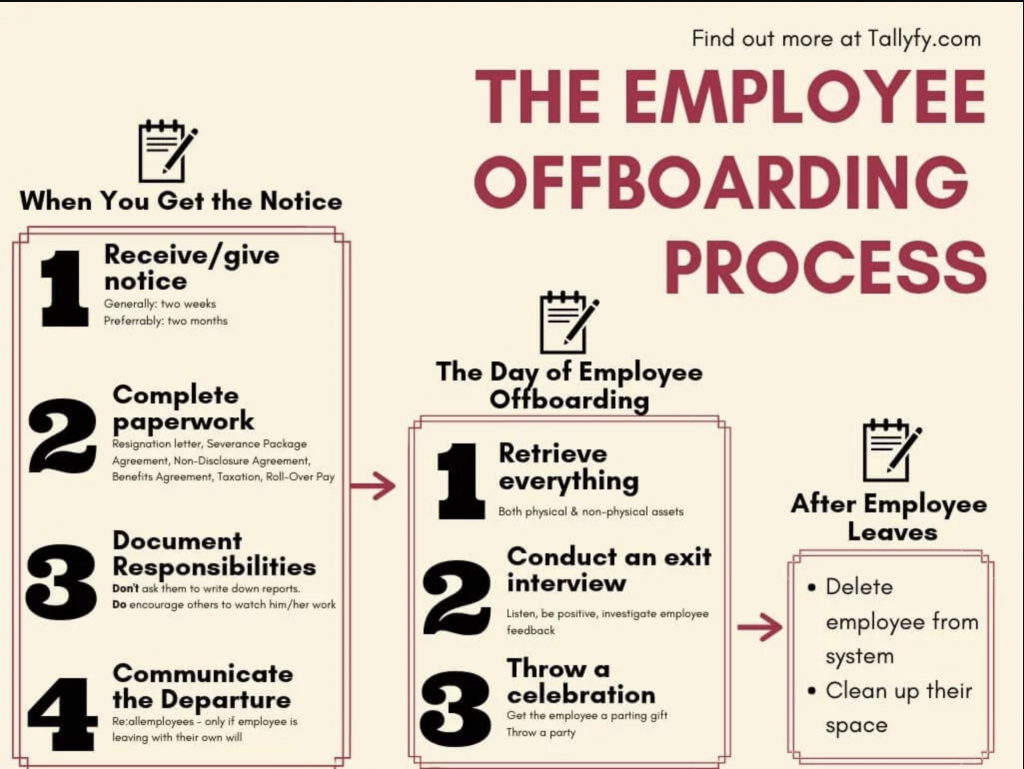 Ready to create an employee handbook?
We hope this helped you set up an employee handbook that clearly defines everything your employees need to know while working at your company. You can turn the guidelines into a virtual helpdesk with OfficeAmp. Within OfficeAmp, you can add FAQs for which employees can search right within their Slack and the app will instantly reply back with the response.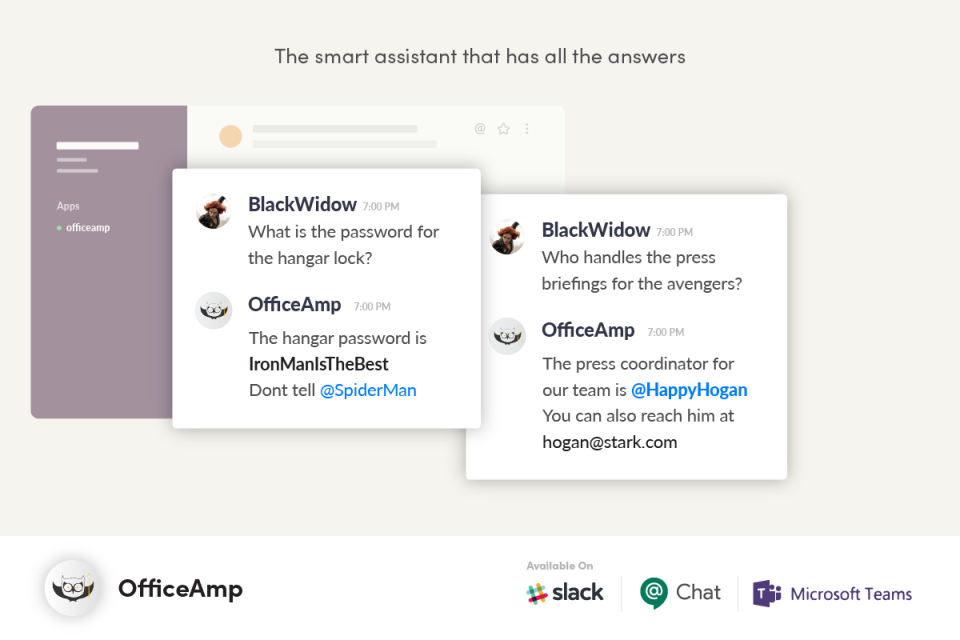 This helpdesk also works as an issue management dashboard where questions and requests can be raised. You can assign these to the responsible person and monitor and clear the issues accordingly. 
OfficeAmp functions as a modern and adaptive employee handbook, making it perfect for any team as they scale their numbers and as your requirements grow.